Programs |
Reintegration Program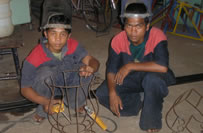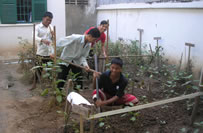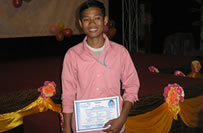 The reintegration program offers residential rehabilitation for those street children who want to quit living on the street.

Dependent on the age and educational background of the child, the form of schooling he receives will vary. If he hasn't had any prior education, he will be informally educated before starting vocation training. If he has had some education and is somewhat literate, he will go straight to vocational training. Or, if he is completely literate and has dropped out of school recently, then we encourage him to return to public school.
As well as education, life skills are instilled. If desired, counseling and assistance for future employment are provided. Also, the client will be encouraged to restore the broken relationships he has with friends, family, and the community.
Also see